Before you study about what is a triangle, you are advised to read

What is a Polygon ?

"Tri" means Three, so a polygon which have 3 angles is known as Triangle. A Triangle have 3 Sides, 3 Angles and 3 Vertices.
In order words: Triangle is a simple closed curved made up of three line segments.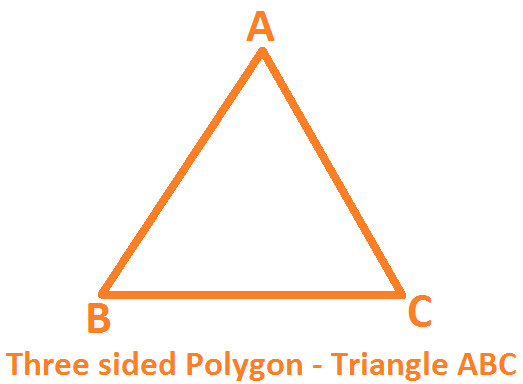 In the Above diagram :-
Triangle ABC has
3 Sides - AB, BC and CA
3 Angles - ABC, BCA and CAB
3 Vertices - A, B and C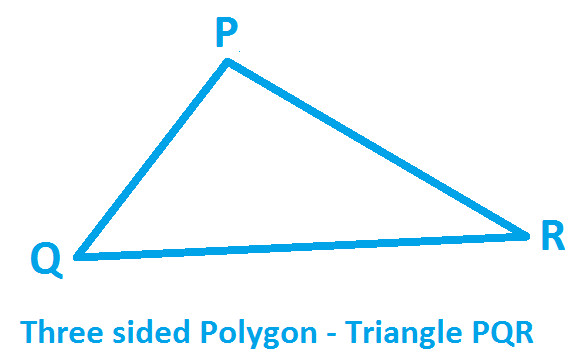 In the Above diagram :-
Triangle PQR has
3 Sides - PQ, QR and RP
3 Angles - PQR, QRP and RPQ
3 Vertices - P, Q and R