Study the following two diagrams and write your observation.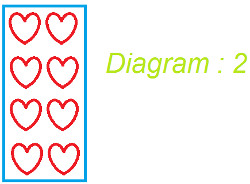 Explain commutative property for multiplication of whole numbers, with variables p and q.
Prove multiplication is commutative for whole numbers with the help of whole numbers 69 and 26.
If p = 77 and q = 11, Prove pq = qp And also write what this property is known as ?