Definition

When two lines intersect and make a Right Angle, they are known as Perpendicular Lines.

Or we can say,

When two intersect each other at Right angle, it said that both lines are Perpendicular to each other.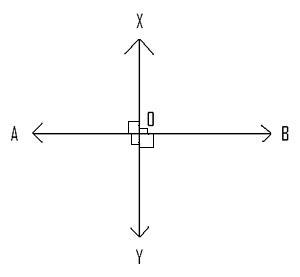 In the above figure.
Lines AB and XY intersect each other at 90 degree at Point O.
Therefore, Lines AB and XY are Penpendicular to each other.