Let's first understand what does this property of triangle explains ?

Observe the following diagram: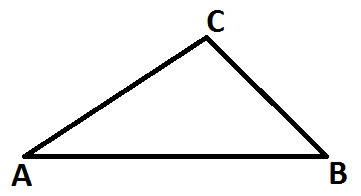 AB is the longest side of triangle ABC.

Angle opposite to side longest AB is Angle C (highlighted in pink in the below diagram)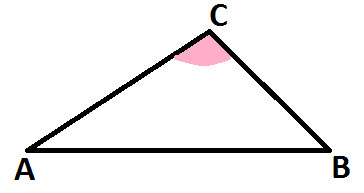 So, as per the given property of triangle, which says, "angle opposite to longer side of a triangle is greater"; we can conclude that:
Angle C is the greatest angle in given triangle ABC (because it's opposite side AB is the longest side).


---

How to prove this property of triangle ?

Observe the following diagram: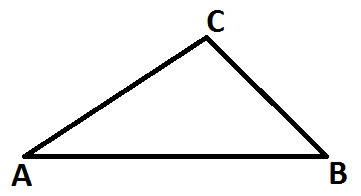 Three sides of the given triangle ABC are AB, BC and CA
On measuring the length of these three sides we get:
AB > CA > BC ..... (Statement 1)

Let's find angles opposite to sides AB, BC and CA:
Angle opposite to side AB is Angle C
Angle opposite to side BC is Angle A
Angle opposite to side CA is Angle B

Now, measure all the angles and we get:
∠ C > ∠ B > ∠ A .....(statement 2)

From statement 1 and 2, we get that:
AB is the longest side and it's opposite Angle C is the greatest angle.

Hence, this proves the property, angle opposite to longer side of a triangle is greater

Also, from statement 1 and 2, we can also conclude:
BC is the smallest side and it's opposite Angle A is the least angle.
And we obtain another property, angle opposite to smaller side of a triangle is lesser

Also, with the above two properties, we can conclude a converse property:
In a triangle, side opposite to greater angle is longer and side opposite to lesser angle is smaller