Radius of circle.
A line segment which starts from the centre of circle and ends on the circumference of circle is called "Radius". In a circle all such lines are of equal length i.e they are equi-distant from the centre of circle.

Or in other words we can say that:
Line Segment which joins the centre and any point on the circle is called Radius of the Circle

In the following figure.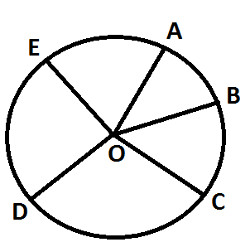 Line segment OA, OB, OC, OD, OE all are radii (plural of radius) of circle and are equi-distant from centre point "O".

Radius is always half of diameter, so formula to find radius is :-

r = ½ d (here r = radius and d = diameter)


---


Lets solve following example and learn How to find radius if diameter is given.

Find the radius of following circles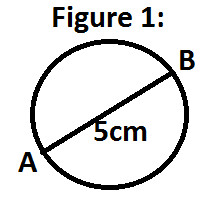 Diameter (d) = 5 cm (given)

Radius (r)= ½ d = ½ X 5 = 2.5 cm


---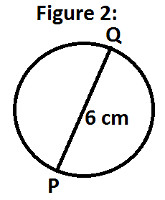 Diameter (d) = 6 cm (given)
Radius (r)= ½ d = ½ X 6 = 3 cm


---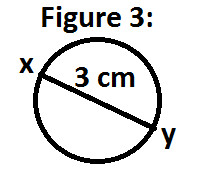 Diameter (d) = 3 cm (given)
Radius (r)= ½ d = ½ X 3 = 1.5 cm


---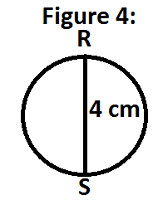 Diameter (d) = 4 cm (given)
Radius (r)= ½ d = ½ X 4 = 2 cm


---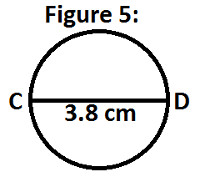 Diameter (d) = 3.8 cm (given)
Radius (r)= ½ d = ½ X3.8 = 1.9 cm